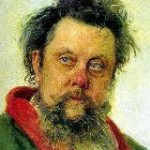 Praise for VALENTINE'S DAY by Don De Grazia:
"Hold onto your hearts, folks, this eminently readable tale about the redemptive power of pre-genital love is sweeter than an ice cream soda served with two straws."

– Don De Grazia
By Don De Grazia
"Valentine" was my stripper name.  One day, after my lunchtime shift at the Hun-ee-Suckle Gentleman's Club, I put my tassels and g-string back in my locker, got dressed, and walked to catch the bus to that shooting gallery in the abandoned building, so I could trade in the crumpled dollar bills that all those gross men had thrown at me.  You know–for a fix. As I walked to the bus stop, I saw a piece of notebook paper floating in the gutter.  It was all folded up into a triangle, like how kids do when they play that football game where you flick the paper "football" back and forth on the desk.  It reminded me of the time I played that game in 3rd grade with a boy named Tuck.  Tuck liked the crusts cut off of his peanut butter and jellies.  He wouldn't eat a PB&J if there was any trace of crust on the Wonderbread.  Tuck was the only boy in class who didn't call me "Tubs" because I was so chubby back then.  It was like he was blind to all that baby fat.  It was like he saw something beautiful inside me.