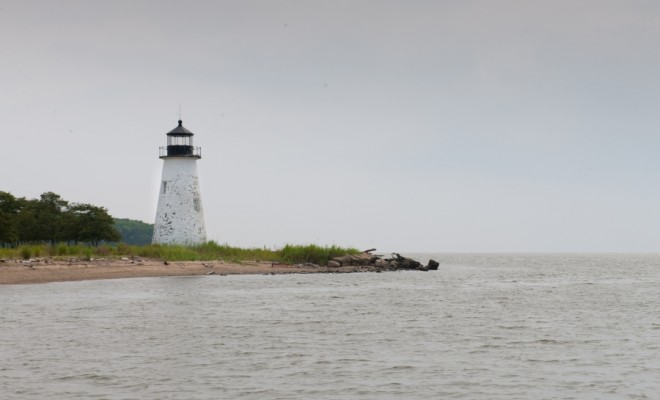 Writing Blindly
|
By Deb R. Lewis
August 3rd, 2009 I kissed my wife, Gail, before the two-hour drive I've been making every few days from Chicago to Marseilles—you know Marseilles, ground clutter on the weather radar? Namesake, they'll tell you of Mar-SALES, France—parlez vous much? Actually, it's a good place for quiet, but I'm not going for quiet; I'm going because I don't want to have any regrets.
A couple hours finds me back home with my parents in the blue-green den, surrounded by lighthouses and framed nautical knots, among them a bo'suns whistle and a copy of The Bluejacket's Manual on a small, decorative shelf. Out the window, a couple hummingbirds vie for the feeder in lightning blurs of metallic green.
Inside there's an ocean of quiet.
Understand now—I don't have my journal out to hide behind. The TV isn't on. We are in the same room. No one is reading. This is so not what we'd normally do. Mom's worried thin, and I'm here just to be here and to help, if Mom will let me. And Dad? Dad's short of breath, dying of bladder cancer. He was diagnosed last November and has descended quickly. He holds his side and groans.
 ***
In writing classes, I sometimes assign Tolstoy's Death of Ivan Ilych. In it, Ivan whacks his side while decorating—just a bruise—but it turns malignant and slowly kills him. After Dad's surgery, he had a pain in his ribcage. I didn't need to be told. Visiting him in the hospital as the snow melted, I was at a loss for words.
"How you feeling, Dad?"
He made a face, shrugged. It was a stupid question.
Arturo Pérez–Reverte's new novel, The Sun Over Breda, lay on the hospital nightstand. All my life, Dad's read widely: philosophy, science, religion, and mysteries. When I was in the hospital recovering from thyroid cancer surgery five years before, he came bearing another Reverte novel, The Nautical Chart. I enjoyed it greatly. Dad also wrestled—through books—for  meaning, from Zen and the Art of Motorcycle Maintenance and Broca's Brain (remember Carl Sagan's billions and billions?) to Heidegger's Being and Time (German existentialism in translation—you don't read that shit unless you are seriously grappling with the abyss; trust me, I've tried). After that came the Gnostic Gospels and studies of St. Paul (who abhorred homos, but I figured Dad was marshalling his anger toward my dykey nature).
I was afraid to ask what he was thinking. Only in the past several years (after his Paul phase) had we started conversing through and about books, so I put on a bright face.
"How's the new Reverte?"
He chewed his cheek and darkly turned toward the hospital TV.
Mom answered for him. "He doesn't have the concentration to read, honey."
In the den, now five months later, I realize his reading days are over. All this time on his hands and he can't read. The minutes toll out like days as he sits in his granite silence.
In July, his kidney failed. He was discharged with a drainage tube coming out of his back, and now he won't go to bed. He says it hurts to lie down and sleeps in the den's recliner. A part of me suspects superstition, too. Like maybe death can't find you in a recliner.
Sitting with him in this den full of books and trying to set aside distractions. It's one of the hardest things I've done.
My eyes light on a bumpy, metallic purple whale whose yawning mouth was once an ashtray. It reminds me of my trike of like color and how, at four, I used to flip it over in order to "work on it" when Dad worked on the car. Old films show him riding my purple trike in a yellow slicker, tipping over like a Laugh-in bit. Back in the Vietnam years, he'd take these films on the nuclear sub for the crew's entertainment when they were out to sea.
I'm choosing to hold on to my father by a handful of our best moments, by his paintings of rocking seas and trees with naked branches done in shades of gray; through a bat kite we flew at dusk once; through the Hall of the Mountain King.
At age four, I'd say, "Play that scary music, Daddy."
He'd open the sofa-sized stereo, put the record on the turntable, then lie on the floor with his arm over his eyes. I climbed him like a lion cub and lay on his chest, thrilling to the music, with the army of the Wicked Witch whirling in my head, deliciously fearful of the notes as they tiptoed, crept, and leaped upon my ears.
 ***
I meant to keep my mind in the here and now. While Mom's in the bathroom, I trace the lines of a lighthouse that decorates a coaster, trying to see if they're raised. As I conclude that they're just printed, Dad's hand comes up. With two fingers, he taps the coaster.
I look up. "You want something, Dad?"
He closes his eyes and shakes his head no. Something between a smile and a grimace plays across his face, as if it say, it hurts, but there's nothing to be done.
Naturally my mind's ready to leap away from his suffering.
 ***
When I was six, he woke me and, as the morning star hung in the sky, he carried me to the garden behind the garage. Daybreak was Dad's time for wonder—the magical times—when he opened a small porthole so I might witness his inner life. He bent over the rows and set me barefoot in the dirt. Touching a clump of green he said, "Grab that together and pull it up."
The leaves were fern-like. I braced my toes in the dust to grasp and jerked—the clump spilled dirt coming free. The roots were orange. Carrots!
"Can we eat them?"
"Hold on," he said pulling up another clump and heading for the spigot. He sprayed them off with the hose and we stood in the yard, eating small, wet, gnarly carrots.
"What do you think?" he asked.
They were fresh and sweet, a little gritty. It was the grit that made them the best I'd tasted.
 ***
Dad's snoring, mouth wide now. There's a little hitch, where he stops a moment, and Mom looks up, blue eyes keen. Counting. It unhitches and breath roars in his throat. She looks at me, then at her entwined fingers. Mom hops up. "I'm going for some tea, want some?"
I say yes hoping she'll break out food; stress makes her put off eating.
Mom returns. Just tea. One cup's familiar, with a woodcut of a rabbit on it and that takes me back some thirty years.
This time, also at daybreak, I, the fourth grader, woke to Dad shaking my shoulder. My eyes opened to his dark, German complexion and dark, wavy hair.
"Come with me," he whispered. Whatever was afoot, he'd come to the third floor to get me.
"What is it?" I asked.
He only said, "Come on. I want to show you something."
In a flannel nightgown, I followed him from my bedroom garret and out to the yard. It was rosy sky early, and we lived nestled by tree-covered hillsides. The sun hadn't reached in to burn the fog off yet, so morning's freshness made my eyes supremely alert.
Six feet tall, he stepped out from the house toward the garage, sinking en route as a signal to be quiet, and knelt at the base of the iron clothesline pole, pointing into the ground. In a grass-shrouded hollow was a nest, lined with fuzz from the mother's belly, and in it, newborn rabbits.
"Baby bunnies," he said softly, and I knew he was cowed like me. I wanted him to tell me how he found them and when, but I didn't want him to clam up, so I kept quiet. We watched out for those bunnies a few weeks, until one day they'd all hopped away. This was the last magical connection I felt with him.
When I hit eight or nine, a sarcastic brooder enchanted him and Dad no longer recognized me. He hated me as an idiot and a stranger. The years of sarcasm, the years of him not knowing what the hell to do with a dyke daughter, his drinking years would swamp all the good if I let them.
Now that he is dying, I am trying not to let them.
Dad stirs. He dozes in quarter-hour snatches.
As I sit, Mom rises from the sofa—she's always hopping up for something, and I suspect it's hard for her to stay present, too. I've got the theatre inside my head and she has chores to do. She leans over the recliner holding a mug. "Joe, this is cold. Do you want more coffee or are you done?"
His jaw tightens as he re-orients—he's ruled the house with that clenching—and he says, "Done."
"How about these peaches?"
"Done."
In 22 days, Dad will slide under, eyes unable to find purchase, unable to speak, kicking his plastic evangelist siblings away to my gloating glee, each breath heavier, rattling louder, so that you'll listen and suspect—but no, there it'll be, another breath—like this, breath upon breath, relentless for days, and then: no, he'll stop.
After the wake, after the cremation, my father's ashes will sit in a finely finished wooden box in the dark-wooded and nautical den, same room he died in—best room in the house—with a view of the two hills that come down to meet behind it, the forks of a creek meet in the backyard under these hills.
Mom will sit longer when I visit. There'll still be a lot to do, but it won't be so all-consuming anymore. We will watch out the windows. Birds will fly in flickering colors round the feeder. In spring and summer it is green upon green. Squirrels, wild turkeys, those hummingbirds, the rabbits, a woodchuck, a raccoon, sometimes a deer, and every ten years or so, a fox.
It's then I'll voice unanswered questions, wondering if she'll know. "Mom, what did Dad believe?"
She'll keep mating socks and she'll say, "He believed that this is pretty much it."
I don't know why, but I'll be relieved that she doesn't pause to say it.
 ***
Back in the den, Mom leaves to discard the peaches and wash the mug, Dad frowns toward me. "I'm done."
Is he stuck on a refrain, or is he wandering into the headspace of Shakespeare's madmen? I can't tell, but anything unsettled at this point isn't going to be. I don't know what to say. I find sitting here the hardest thing, and the easiest, too—because all I can do is love him.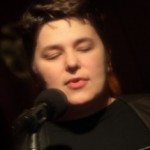 Deb R. Lewis has published work in Briefly Knocked Unconscious by a Low-Flying Duck: A 2nd Story Anthology (Elephant Rock Books), Windy City Queer: LGBTQ Dispatches from the Third Coast (U of Wisconsin Press), the IsGreaterThan Digital Omnibus 2010 (IsGreaterThan.net), and The Woman-Centered Economy (Third Side Press). Her honors include the Windy City Times Pride Literary Supplement Prose Prize, Top Three Finalist in the Project: Queer Lit novel competition, and a Pushcart nomination. Her work appears in many journals, including: Cellstories.net, Gertrude, Criminal Class Review, F Magazine, Susurrus, Zahir, Café Irreal, Outsider Ink, Velvet Mafia, The2ndHand, Blithe House Quarterly, Mobius,Dyversity, International Drummer, Bad Attitude, and SandMutopian Guardian. She is a teaching artist in the Goodman Theatre's GeNarrations storytelling program. As a 2nd Story company member, she tells stories and, as a curator and director, helps others tell theirs. She earned her BA, Phi Beta Kappa, at University of Illinois in Champaign-Urbana and her MFA in Creative Writing at Columbia College Chicago. She is an adjunct instructor in Columbia College Chicago's Department of Creative Writing. DebRLewis.com.