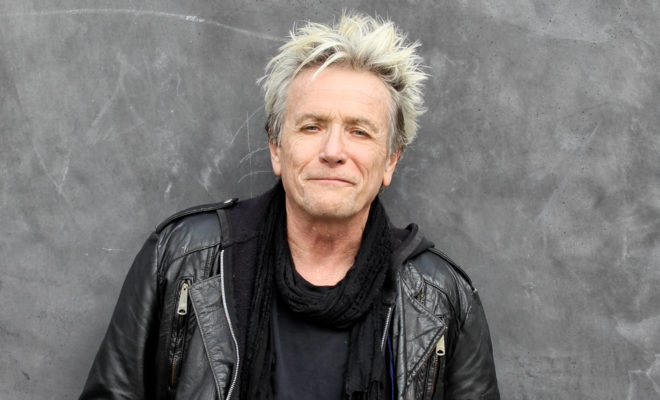 ONE QUESTION: Patrick O'Neil
HYPERTEXT MAGAZINE ASKED PATRICK O'NEIL, AUTHOR OF GUN, NEEDLE, SPOON, "WHAT QUESTION DO YOU WISH YOU'D BEEN ASKED ABOUT YOUR WORK?"
By Patrick O'Neil
I've been asked a ton of questions regarding my work as it is nonfiction memoir, and it seems that readers tend to want more clarification: what happened to a certain person from the memoir; how did I remember everything that occurred so many years ago; was everything I wrote true? And do not get me wrong, I am honored to even be asked one question, but there are certain editorial decisions, adjustments, and even compromises one makes as a writer and yeah, it's nonfiction, it's all true, and I may not actually know what happened to someone, as memoir can't always be wrapped up in a nice confined package with a pretty "happy ending" bow on it. Sometimes there are just loose ends, unanswerable questions and "characters" that just disappear. Nonfiction is, after all, real life, and so in an effort to answer your question, I guess the one question I wished I'd been asked would be: "How has the impermanence of change influenced your work?" As really that is what all good memoir should be trying to convey. To borrow a term from fiction, the narrative arc of telling a "story" gets the protagonist from point A to point B and along the way, through their experiences, they hopefully evolve. Toss in loss, regret, resentments, guilt, shame, and hope—the cornerstones for the majority of recovery/redemption memoirs—and it is essential that the author embrace their personal evolution, and acknowledge that we're all metamorphosing into better human beings. . .well, hopefully so, anyway. So really do I wish that someone had asked me that, or is it more that I wish my work evoked that question in the reader's mind pertaining to themselves and their lives? Probably the latter.
---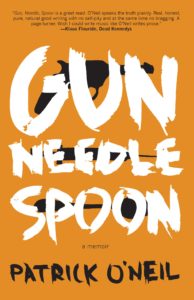 Patrick O'Neil is the author of the memoir Gun, Needle, Spoon (Dzanc Books). His writing has appeared in numerous publications, including Juxtapoz, Salon, The Nervous Breakdown, After Party Magazine, and Razorcake. O'Neil is a contributing editor for Sensitive Skin Magazine, a Pushcart nominee, a two time nominee for Best Of The Net, and a PEN Center USA Professional and former Mentor. He holds an MFA from Antioch University Los Angeles where he is an instructor for the inspiration2publication program. Most days you can find him teaching some form of creative writing at various rehabs, correctional facilities, institutions, and workshops, and he is the co-coordinator for the Why There Are Words, Los Angeles reading series. O'Neil currently lives in L.A.'s monument to broken dreams, the über hip downtown district, with his wife, Jennifer, and two giant Maine Coons. For more information, please visit: patrick-oneil.com.
Photo credit: Gloria Villegas.
Buy Gun, Needle, Spoon here.