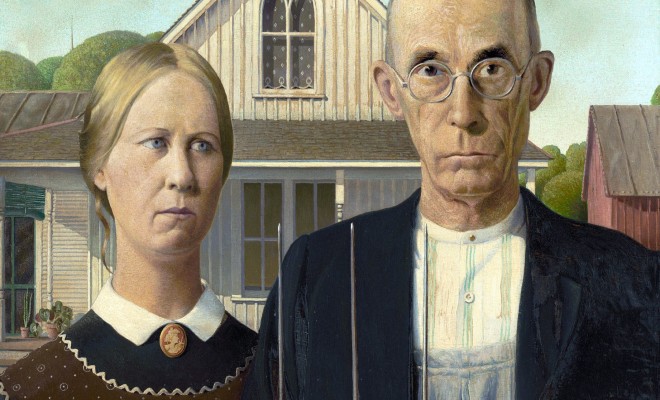 The Green Scene
|
The rigors of modern life can get depressing, especially as fall comes to a close and we find ourselves draped in winter. At such times, my garden is far away as I crunch down our snow-covered sidewalks. It'll be a long while in Chicago before I can toss open a window and turn off the heat. Or pick one of my tomatoes from the vine and chew it outside. Sometimes, hefting a sack of shredded mail to the blue recycle bin on a frosty night seems too much work for my hibernating sensibility. Then I wonder if it really matters anyway; it's going to take everyone working a little more to make a big change. Is that even feasible? And I wonder if my dad was right—living like an environmentalist is just as effective as yelling at the moon. It's too late. But then I get slammed with a surprise or revitalized by the work of others in my community. Real change is ringing across the countryside. If we're keen enough to notice it. And it's not just progressive places like Chicago.
One Eleven Main in Galena, Illinois, is one of those restaurants that make me purr. The three-story red building was both elegant and rustic, dating back to 1800's with creaking wood floors and exposed brick interiors. It bore simple black and gold signage. The building came with its own mythos and legend—said to have been the original site for the town's morgue. The local guide on the trolley tour said the place was haunted. But in all honestly, it was upon recommendation of our friends, Jana and Ted, that we decided to spend a night in Galena and check out this place.
Inside, the restaurant was dark and romantic, waiters and waitress in white aprons. The tables worn and private. The ambiance made me feel relaxed and peaceful. I dropped into my seat and drooled over the basket of fresh baked bread. After a quick dip in the herb butter, I tugged at a chewy piece that was still warm, and glanced at the walls. Mounted on the exposed brick and every surface in the dining room were oversized black and white photos. I turned my head at the first print. A woman with a baseball hat filling a flat of blueberries. The next, a fellow with a goatee, grin, and bin of flavored popcorn. The third, a woman standing in the wine cave, complete with the oak barrels, her nose tucked in the glass. Countless other people on the walls.
"Say, what's the deal with the photos?" I asked the waiter during his next turn.
"Oh, those are our partners—the people who source our menu. All our options are from the Midwest, the blueberries are from Michigan, the wine from Galena sellers, and these, these are all the farmers." He smiled and offered wide sweep of the room with his arm.
"Really? Everything?"
"Yup, you can talk to our hostess about it, we have some literature and notes on the website too." Then he scurried away for more Cabernet.
My wife and I were beside ourselves, that knowledge brought new excitement to the menu—knowing that every delectable morsel was totally within our reach. No fear that the meat wasn't humanely treated or that we needed to look into the veggie only options on this vacation! The greens weren't doused in pesticides. But rather, the butter was churned down the street. A wave of satisfaction passed over me.
I was bombarded with the smells of grilled meats and bread. Finally, breaking down and ordering a pork tenderloin with cherries and a port wine reduction. The garlic smashed potatoes were heaped on the side. My wife loaded up on the oven baked blue cheese macaroni. We shared a pear and arugula salad with walnuts and mascarpone. Happily stabbing at the nuts with our forks. Trying to get that perfect bite, sweet, creamy and peppery. It may have been the atmosphere—those flickering yellow lights. Then again, it could have been the company—my wife is quite entertaining. But I suspect it was the local vittles that sent my taste buds into over drive. That investment, that care, not only translates to a better world in terms of resources, but also a better world in terms of taste! In end, it was the best meal ever. The patrons at the other tables also seemed to be in agreement, they were laughing harder and more freely, making big gestures and draining their bottles of red wine.
"This place is good," Kara said and smiled. "That sourcing thing reminds me of Lula Café." She offered me cheers with our glasses.
"Hey, look at that picture. See the guy in the hat? He looks so familiar." I said.
She laughed and took another healthy bite of salad. "Whatever. You think you know everyone."
But I rose out of my chair and drifted over to the wall, reading the inscription under the photograph. It said "Arnold's Farm." The shot depicted a man smiling with a piglet in his hands. In the background, a quant farmhouse nested in the hillside.
"Kara, that's Tom. That's the guy we buy the meat from at the market in Chicago! Hey wait a minute, we have this meat in our freezer already." I squinted at the tenderloin.
"Really, that's—"
"I know— small world. Getting smaller all the time."
"I was going to say weird." Kara finished and shook her head. Her dark, curly hair shaking.
"No, think about what this means. It's not just Uncommon Grounds or City Provisions doing it in places like Chicago. It's small restaurants, in small towns— caring if the menu is local. It means something."
"What?"
"That it's working. That we're getting somewhere."
And that felt like reason enough for another toast. Up with the glasses, and cheers—to restaurants like One Eleven Main in the small town places, and all the people who make the sustainable food movement possible from urban to rural and all the stops in between.  And to cheers of us who eat it too. ¡Salud! Wouldn't it be great if we could eat our way to the revolution.
Editor's note:   Photo courtesy of Robert Keeling of Robert Keeling Photography, Galena IL.  To make reservations at One Eleven Main, call 815.777.8030 or email at galena@oneelevenmain.com.
About the author…
April Newman is a freelance writer and professor.  Her work has appeared in The Iowa Review, Mindful Metropolis and various spots online.  She lives happily ever after in Chicago with her wife Kara.