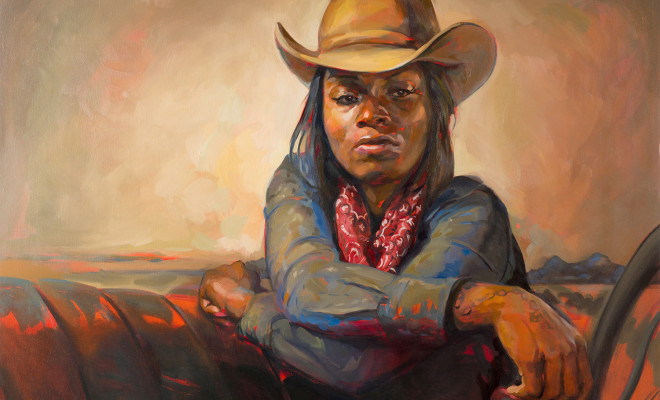 RE•WESTERN: Portraits by Felice House
|
This past year Felice House exhibited paintings in galleries and museums across the United States and Canada including: Maryland, Georgia, Colorado, Louisiana, Tennessee, New Mexico, Texas, and Nova Scotia. Her involvement in the international Women Painting Women movement lead her to propose and co-produce Women Painting Women: Texas, a juried exhibition highlighting fourteen prominent figurative artists working in Texas today. In the fall, House presented her co-authored paper, "Female Heroes: A Survey of Warrior Women in Painting and Sculpture" at the Traditional Representational Art Conference in Ventura, California. Her paintings are collected both publicly and privately. She currently lives in Austin, Texas with her husband and her two-step sons and is an Assistant Professor in the Visualization Department at Texas A&M University.
Of Felice House, Elizabeth Pagan0, Editor-in-Chief of the Austin Monitor, wrote:
As an artist, Felice House has explored the tension between heroic archetypes and gender. Her most recent series of large-scale paintings, RE•WESTERN, views the mythical American West through a postmodern lens that reflects and critiques Hollywood Westerns. The series places contemporary women into heroic roles played by movie icons such as John Wayne, James Dean, and Gary Cooper. By flipping the gender, and retaining the same visual signifiers, the series conveys female heroes, speaks to women's access to power, and challenges the viewer to examine their internalized notions of archetypes, mythology and power. 
Paintings from the Re•Western series are currently on display at the Austin City Hall through December 2016.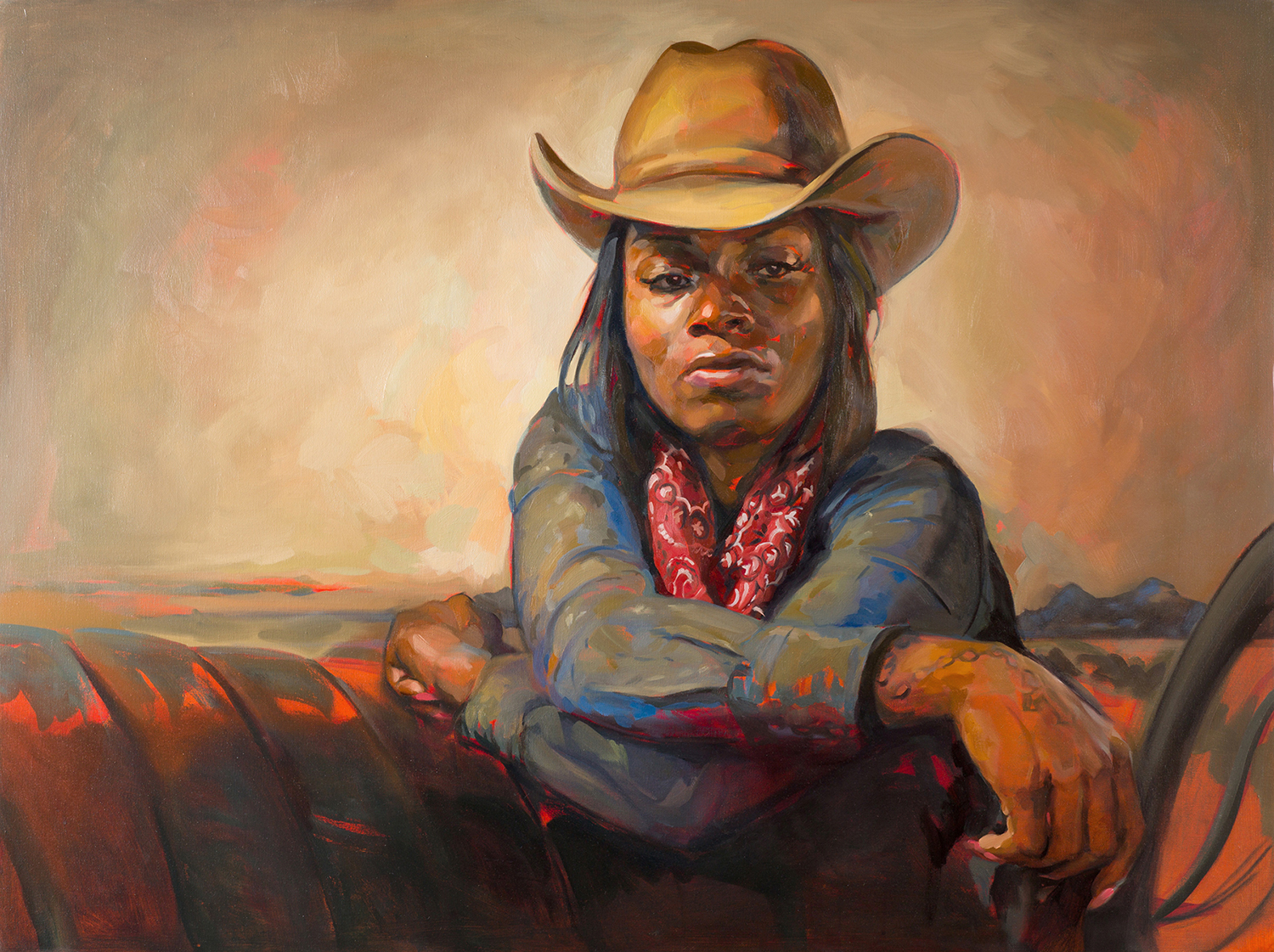 Liakesha Dean in "Giant", oil on canvas, 36″ x 48″, 2013
Krimmie Crowe in "

3:10

to Yuma", oil on canvas, 32″ x 48″, 2013

Julia Dean in "Giant", oil on canvas, 54″ x 68″, 2013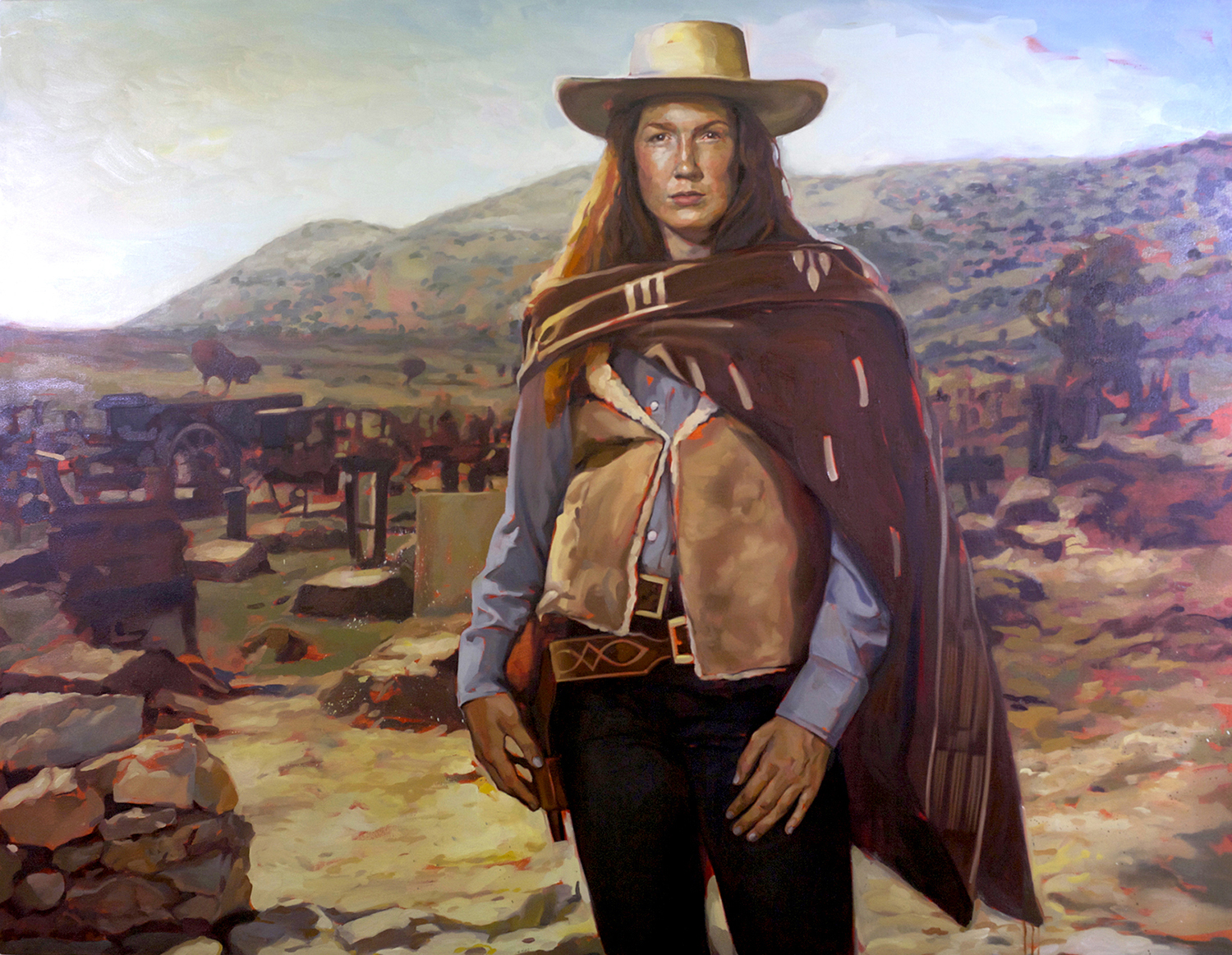 Virginia Eastwood in "The Good, The Bad and The Ugly", oil on canvas, 62″ x 80″, 2013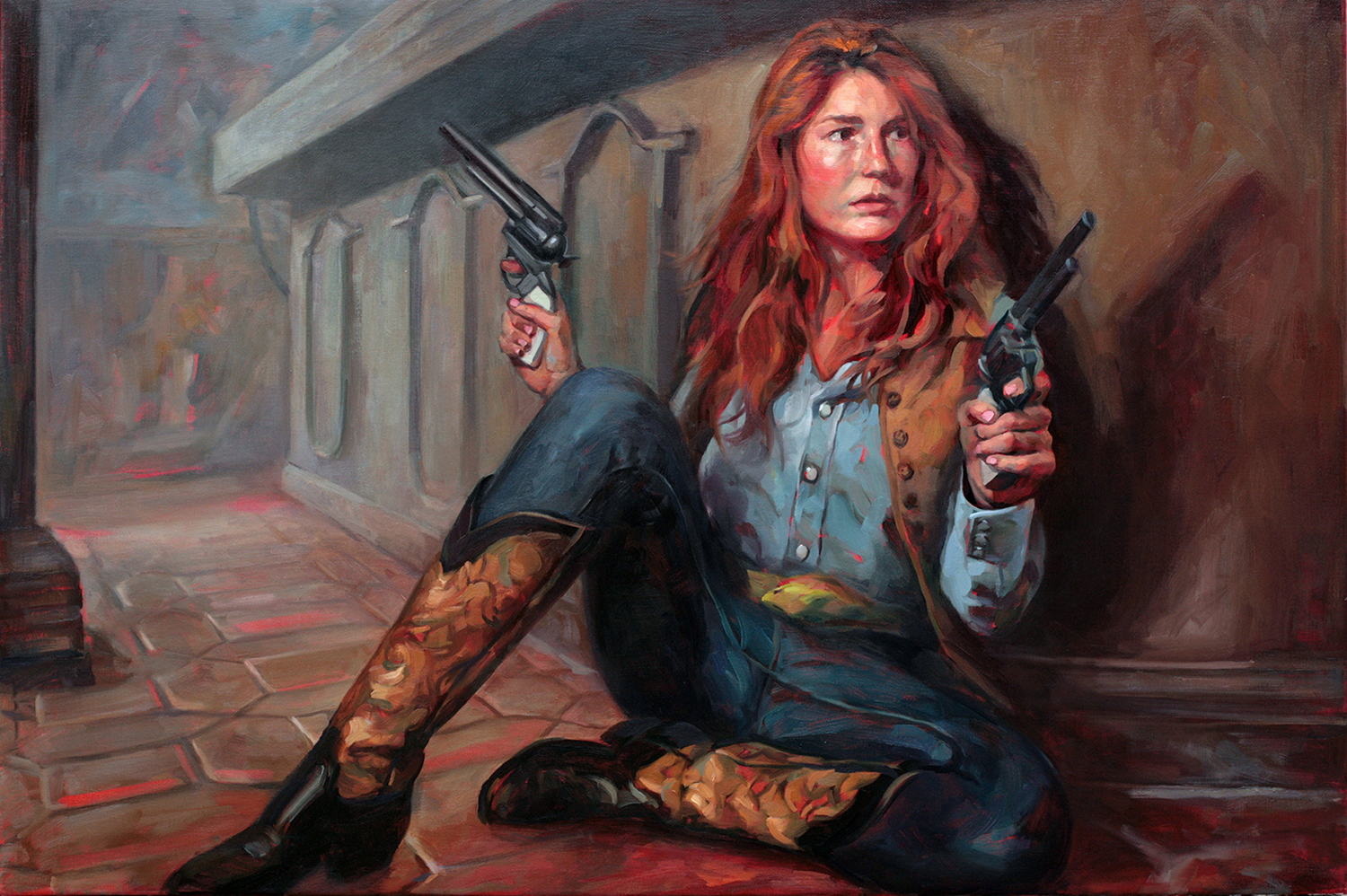 Virginia Banderas in "Desperado", oil on canvas, 36″ x 60″, 2015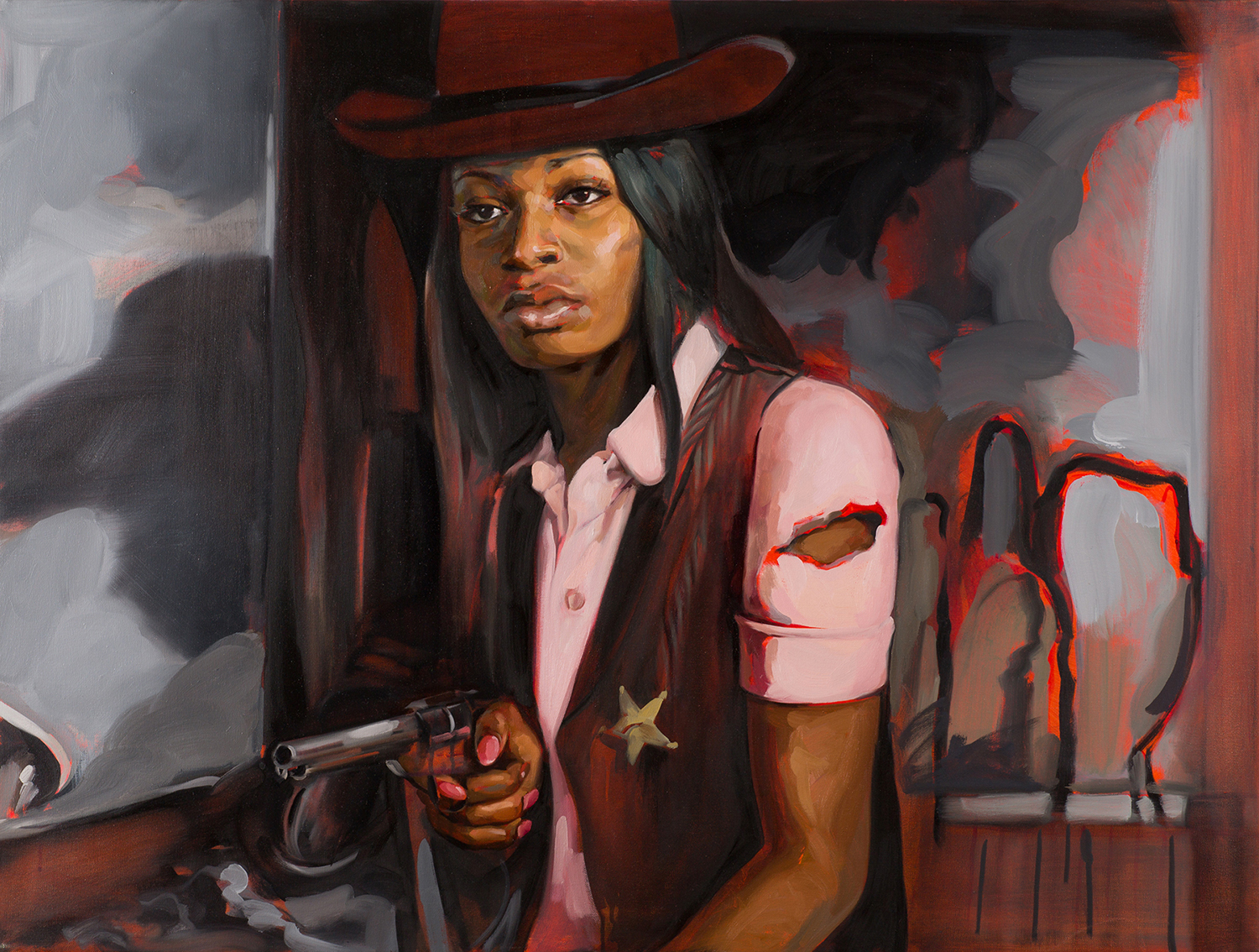 Liakesha Cooper in "High

Noon

", oil on canvas, 36″ x 48", 2013

______________________________________________________________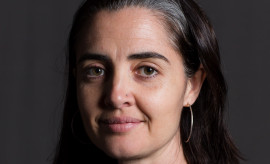 Felice House is a figurative painter who strives, through her portrayals of women, to provide a counterpoint to the passive female representations found in art historical tradition. She has a BFA from the Nova Scotia College of Art and Design and an MFA in painting from the University of Texas. In between her other schooling, she spent time studying classical painting and portraiture at the Schuler School of Fine Art in Baltimore, MD.