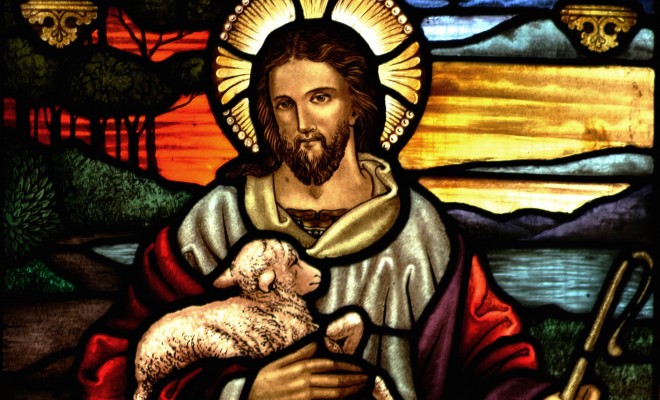 Pope's Parents Met at Social Networking Site

Mary Beth Hoerner
Germany's 1930s-version of eharmony.com is responsible for bringing together Joseph Ratzinger and Maria Peintner, who, after an inauspicious first date of pilsner and onion rings, would go on to produce the holiest man alive.
In an email interview conducted with Hypertext, the Pontiff opined, "One would like to think one's parents found each other magically, with the romantic assistance of the chubby naked baby with the arrow. You know, in love from the first glance across a busy train station? My parents hid their beginnings from me, concocting a fanciful tale of their early days, claiming to have bumped into each other literally while in a conga line at a Third Reich after hours."
The Pontiff said he supports dating, regardless of how it comes about, and that it is "only what comes later" that makes him vomit.
How did he find out the truth? Shouldn't he have sensed it, being omniscient?"I was at Mom and Dad's one day looking for a pair of socks," His Holiness said, "cuz my Pope slippers were rank. And I came across their Lonely Hearts ad surveys in a defunct drawer. Talk about TMI. I now know more about my mother's anatomy than I ever dreamed."Ben XVI went on to pontificate that online dating services nowadays could learn a thing or two from the matchmaking questions used in days gone by. He said they didn't waste time with "pansy-assed" questions about favorite holidays and least favorite Beatle. The Germans, particularly in the 1930s, went for the jugular:
What is your preferred method of sausage making?
"When I asked them, 'Why the big lie? Don't you know Jesus's parents had humble beginnings?' They looked at each other and shrugged their shoulders, obviously busted that they had never read the good book."Asked if he had advice for young lovers, His Holiness refrained from providing the pat response, WWJD? Instead, the man of few words with many followers texted: BE NICE.
Amen, brotha.
About the author…
Mary Beth Hoerner is a Chicago playwright and fiction writer.  Her play Atomic Honeymoon was performed at the Cornservatory in Chicago, she is a network playwright at Chicago Dramatists, and, she was the recipient of a Ragdale residency in playwriting.  Her short fiction has appeared in various publications, and her memoir Night Games appears in the anthology Cubbie Blues:  100 Years of Waiting Till Next Year.
Photo courtesy David Rice