"On Ripeness and Rot" By Kimberly Witham
|
BY KIMBERLY WITHAM
These photographs are a very intimate meditation on beauty, fecundity, fragility and the inevitable march of time. The visual language of these images is borrowed from classical Dutch still life painting. In these paintings flowers, fruit and flesh are represented in varying states of ripeness and decay. These paintings serve as both a celebration of beauty and a reminder of the inevitability of death. They are simultaneously seductive and grotesque. The materials used in my images are all culled from my surroundings. The flowers and vegetables are primarily from my garden. The animals and birds are all road kill found close to my New Jersey home. The ephemeral nature of my subject matter requires me to work only with what is available on any given day. The resulting photographs are both personal and universal in their concerns.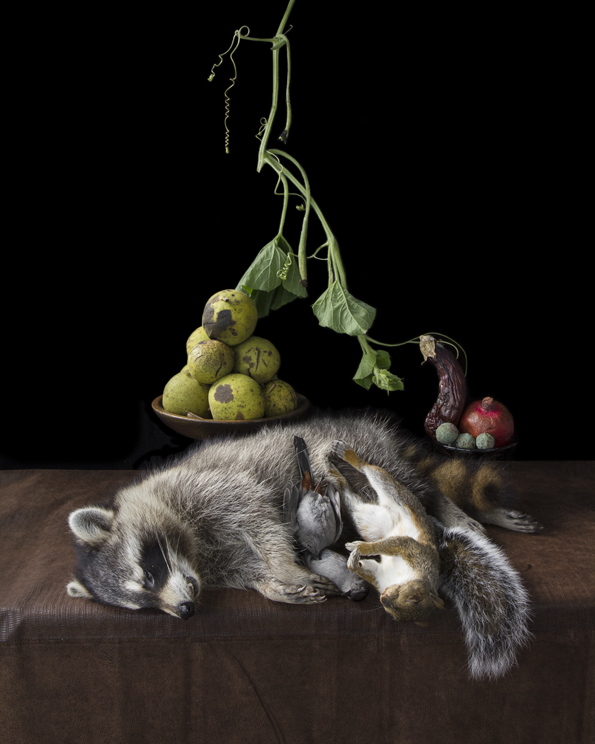 •
•
•
•
•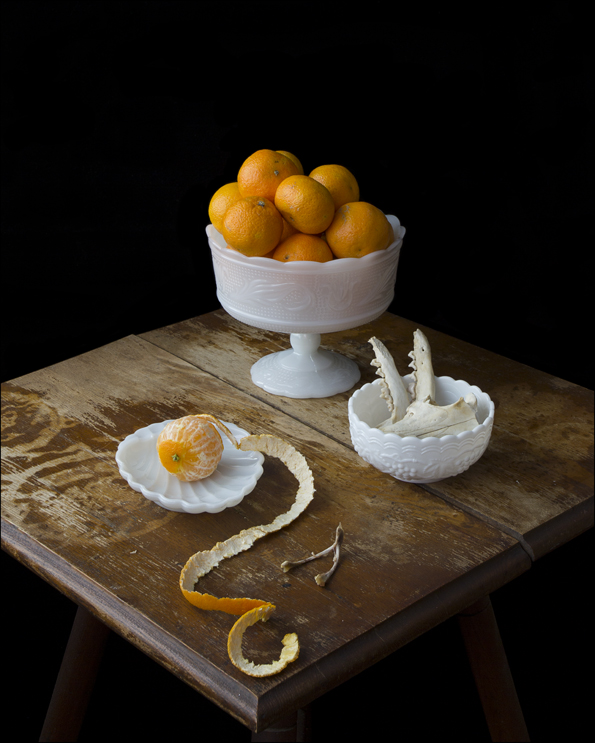 On Ripeness and Rot #20 (Clementines and Fox Bones)
•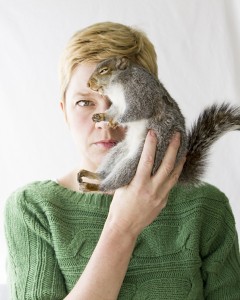 Kimberly Witham was born and raised in Wakefield, Rhode Island. She studied art history at Duke University and photography at the University of Massachusetts-Dartmouth. Her photographs are strongly influenced by her studies in art history and her interest in the natural world. Her work has been featured in Color Magazine, PHOTO+ Magazine (S. Korea), BLOW photo (Ireland) and Wired (online) and has been used as cover illustration for books in the US and France. She has won awards and grants including a fellowship at the Center for EmergingVisual Artists and the Lindback Distinguished teaching award. Her work has been shown in solo and group exhibitions in the United States and abroad and is held in numerous private collections. Kimberly is represented by Gallery Kayafas in Boston.