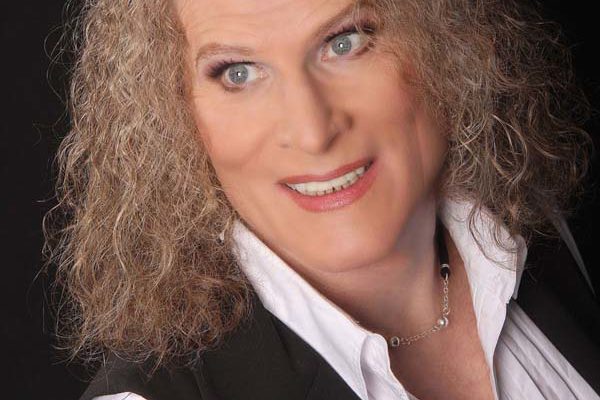 ONE QUESTION: Renee James
|

Hypertext Magazine asked Renee James, author of Seven Suspects, "What question do you wish you'd been asked about your work?"
BY RENEE JAMES
Is Bobbi Logan representative of transsexual women today?
Bobbi is probably reflective of a certain group of transsexual women — white, middle class, middle-aged, professional, educated, and successful. This is not a large group, but may be bigger than people think because many of these women integrate into the general population and don't make an issue out of their gender.
Bobbi may be less reflective of this group in that she recognizes in herself some latent male instincts, especially in her reactions to danger and intimidation. In my circle of acquaintances, some trans women exhibit this quality, but some don't, especially after years of hormone replacement therapy.
The bigger point to be made is that the transgender experience is much different among different ethnicities, incomes, ages and locations. Chicago has long been one of the kindest environments in America for transgender women, but even here, the dangers are much greater for transgender women of color in low-income areas.
Young transgender people have a much different experience than men and women of my Baby Boomer generation. The fortunate among them start hormone therapy much earlier in life, before their bodies are fully shaped in the wrong gender. A twenty-five year old trans woman who started hormones in her teens has a good chance of being indistinguishable from cisgender women, while many of my contemporaries can never completely shed the physical trademarks of a masculine face and body.
These differences in the transgender population help explain why the so-called "trans community" isn't particularly united. Most of us want acceptance and safety for all transgender people in our society, but we don't necessarily share other values and experiences, and we don't bond as personal friends based on gender issues alone.
Finally, there is a narrative in the transgender community about what it's like to be trans. The narrative is constantly evolving, but it tends to focus on the hardships and challenges and dangers that transgender people face. One part of that narrative that Bobbi Logan contradicts is the suggestion that when transgender people fail, it's because they are victims of a transphobic culture. While Bobbi recognizes transphobia as a condition in her society, she doesn't let it prevent her from succeeding, just as many real-life transsexual women have overcome transphobia to succeed — and just as members of other minority groups have succeeded in the past. I hope she's an example for us all.
__________________________________________
Renee James is the author of three mystery/thriller novels featuring Bobbi Logan, a transsexual woman with body issues and a penchant for stirring up trouble with bad people. She self-published her first novel, Coming Out Can Be Murder, in 2012 following a long career in magazine publishing. The book won book-of-the-year honors from the Chicago Writers Association and ForeWord Reviews. She republished it with a plot change in 2014 as Transition to Murder. Her second book, A Kind of Justice, was released by Oceanview Publishing in October 2016, and Oceanview will release her next book, Seven Suspects, in October 2017.
Ms. James has been active in the Chicago-area transgender community for many years.
Find out more about Seven Suspects and buy it HERE.