Backyards, BB Guns, and Nursery Rhymes
|
Krista Steinke's Archival Pigment Prints

2006-2010
"Backyards, BB Guns, and Nursery Rhymes" places a contemporary spin on familiar children's stories in order to explore childhood innocence and the peculiar world of make-believe. Inspired by Steinke's experience of being a new mother, this series grew out of her desire to revisit childhood and ponder the developmental stage when one breaks into consciousness, becomes perceptual, and tries to negotiate conflicted feelings about the self, others, and the environment.  Smashing apples on a porch, burying dolls in a sandbox, or running away from suburbia, the children in her photographs appear to be in the midst of some kind of mischief, trouble, or state of uncertainty.  The literary reference, interpreted through dark humor and playful theatrics, sets up a point of departure for various levels of meaning and associations to emerge.
In order to imitate the fantasy world of children, Steinke's images are designed to sit on the cusp between reality and fiction. Part of her process involves merging images with vintage Super 8mm film stock which creates the illusion of peering into a cinematic window. This introduces a voyeuristic quality to the work, commenting on the complex relationship that adults have with children and placing the question of innocence back onto the viewer's lap.  As we peer through this window, are we the big bad wolf, the girl, the woodsman, or grandma? Or can it be that we carry all of these characters inside of us at the same time?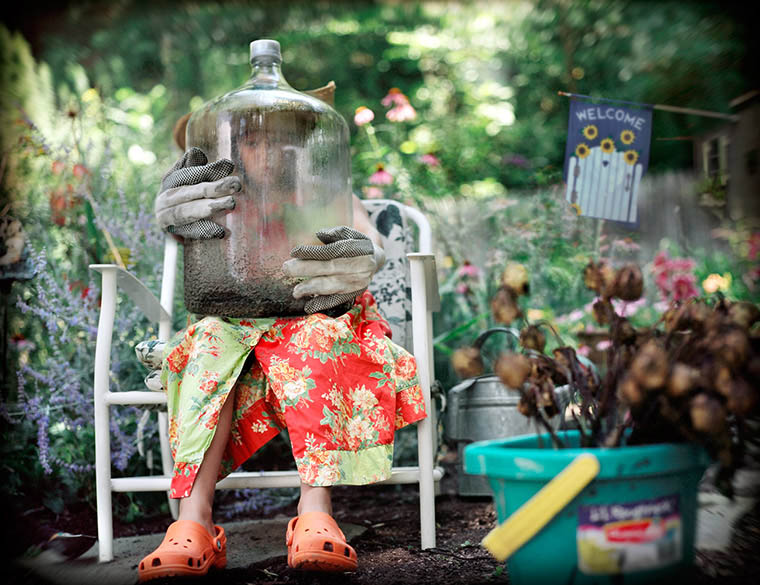 •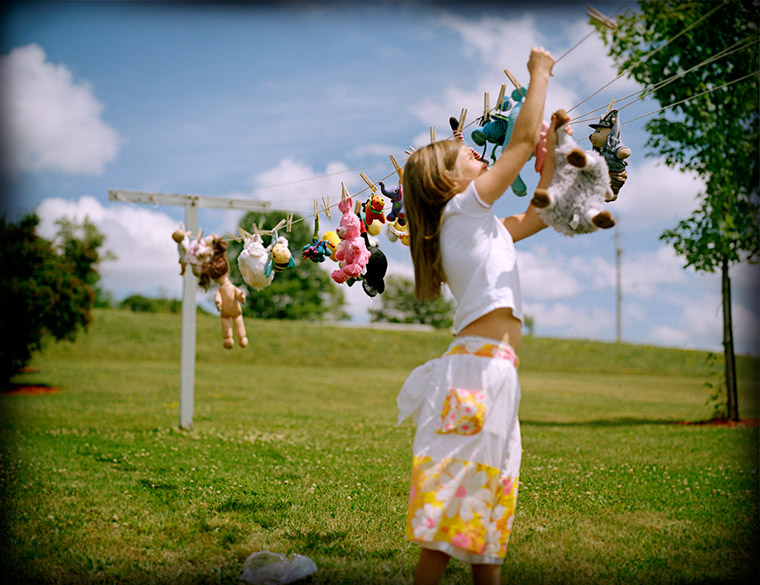 •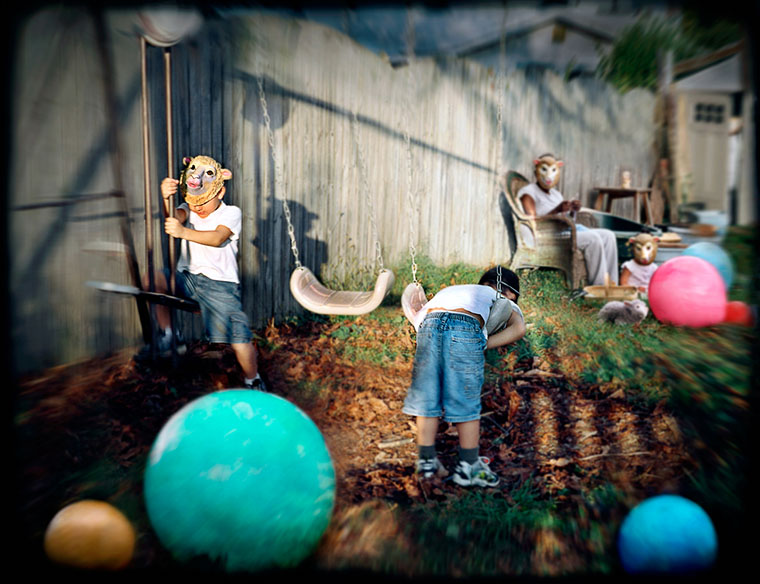 •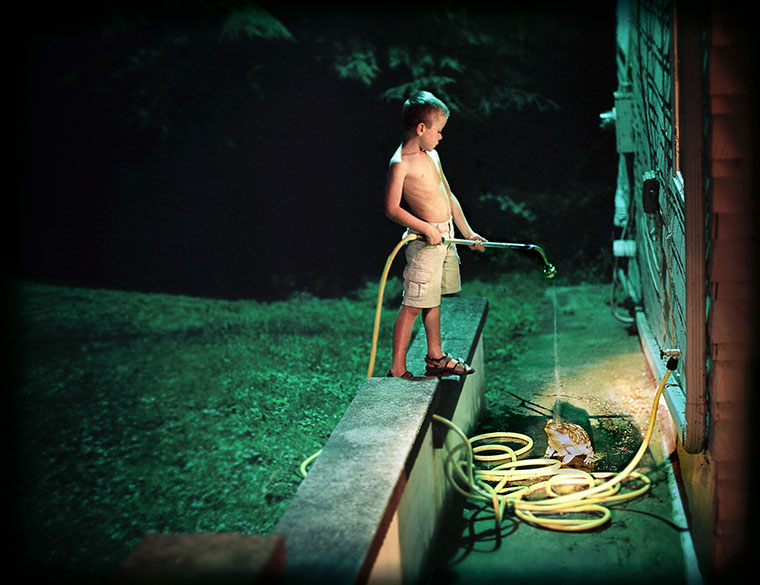 •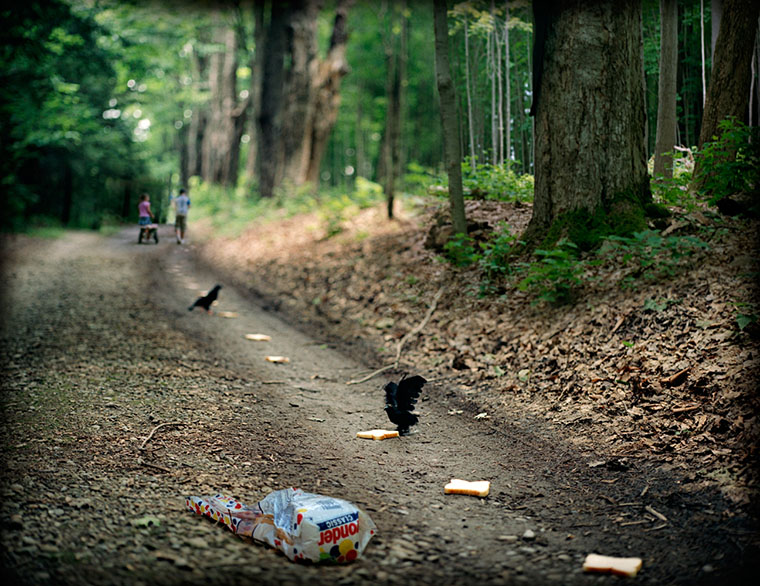 •
Krista Steinke, an artist working in photography, video, and mixed media, has exhibited widely in the US, as well as internationally. She has a BA in Art and the Advanced Humanities from Valparaiso University, BFA in Studio Art from the School of the Art Institute of Chicago, and a MFA in Photography and Digital Imaging from The Maryland Institute, College of Art. She has received several awards for her work, including a Pennsylvania Foundation for the Arts Fellowship in Photography, an Artist Residency at Light Work, an Image Award from CENTER, Santa Fe, and a 2012 Promise Award from the Sustainable Arts Foundation. Her works are represented in major public and private collections, including the Museum of Fine Arts, Houston, Woodmere Museum, Brauer Museum of Art, Johnson & Johnson Corporation, and Fidelity Investments. Her photographs have been featured in The Photo Review, Contact Sheet, EXIT (Spain), Monthly Photography (South Korea), Le Journal de la Photographie (France), and recently, on the cover of the Oxford American. Krista teaches in the Visualization Department at Texas A&M and is represented by the Schmidt Dean Gallery in Philadelphia.
See more of Krista Steinke's work at www.kristasteinke.com.