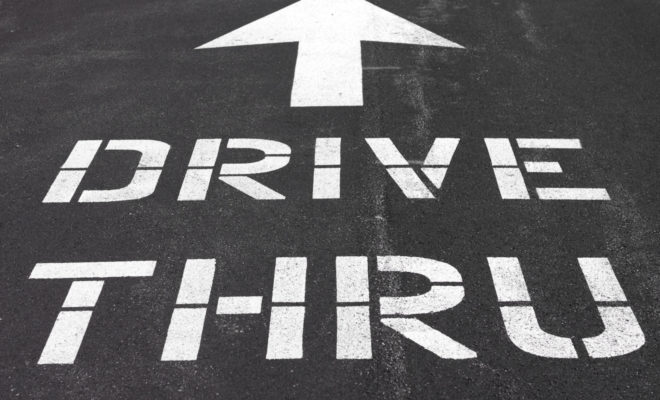 A Eulogy for David Vang, 1993-1997
|
By Brett Biebel
There was no time to teach him all the secrets, to pass him the story quilt and watch that toddler face turn surprised and scared and proud. No time to formally grant first-generation status, first-generation to grow up speaking English and first-generation to go to college, even if it had to be a crumbling gray juco surrounded by red swirling dirt, with auto mechanics and grocery store clerks smoking cigarettes and maybe marijuana outside, alternating between a desire for that educational fresh start and the knowledge that it would never actually arrive. No time to teach him cynicism. Idealism. The way the sun hits the high plains and the foothills of the Rockies start to climb toward the West. No time for politics or ancestry, stories of U.S. loyalty in Laos and then a harried flight through mud and jungle, leaving behind great-uncles and cousins, maybe even a girl or two who could have been his mother, all casualties of the war against Asian communism. The proxy war. The Secret War. The war he'd never know about, the war that would always remain just a whisper. A past he managed to permanently escape.
His father was a custodian, a high school janitor who used to love the summers. Waking up at four a.m. and feeling the blast of fresh humidity outside, the silent, dark morning commute with the radio tuned to a country station. He used to let the old pickup run in the parking lot when he got to work, savoring every last second alone. Before the office. The dust. The clang of boiler pipes and gum stuck underneath hundreds of desks. Teachers who left crumbs on the floor, wrappers from Mulberry's and grease-stained pizza boxes, the football players tracking mud and grass through the halls and into the weight room by nine a.m. He scrubbed sweat and shit all day for $8.25 an hour, probably because he was too deferential to ask for a raise. Happy for the insurance. The uniform. A shy Mormon student or two who might actually stop him and say "thank you" as he swept around the remedial classroom, trying to learn a few new English words from a driving instructor or track coach who always spoke too fast. And they'd be gone by noon. And he'd leave at two. Listening to more country and western and not at all missing trees and shade and the sound of scattered gunfire, generals bursting into villages demanding he kiss a set of stars pinned to a collar. They would have early dinners when he got back, he and Dawn eating sticky rice by the handful, larb, the occasional papaya salad. Laughing in two languages, or, in his case, one-and-three-quarters, and watching little David point and ask questions. It was just the three of them then, but it was supposed to be more. They wanted more. Had struggled mightily to get the one, but they prayed every night, in English. Hmong. Whatever languages they could find and without ever losing faith. In succeeding. In actually buying the house. In a future that held a family doctor or lawyer or engineer. They wanted the Dream. They wanted America. They wanted to attend at least two college graduations with real champagne and handshakes from the entire community.
Had they known, they would have settled for one. For David. And they would have been grateful. More than anyone can possibly imagine. They wouldn't have spent so much time looking ahead.
It was one of those summer nights. An American summer night. Humid but rapidly cooling. Neighbors on porches with beer. Charcoal making the air smell burnt and appetizing. They didn't have a grill. But they had money. Not much but enough. His father drove, and they listened to a John Prine cassette on the way to the restaurant. His parents remember very clearly. They sang the words. Dawn's off-key voice more like talking, like a poet, an orator. Little pictures have big ears. Don't stop to count the years. Sweet songs never last too long on broken radios. The windows were down. They said "pictures" like "pitures" and "songs" like "sawns." Static crept in through the notes, and David clapped along in the back. He wasn't in a car seat. Just dancing and hopping and shouting about his first hamburger. Mulberry's was the only place, and the drive-thru line snaked all the way out of the lot and onto Durango Street. They didn't care. They kept singing. David kept clapping. Watching people walk in and out with red, white, and blue bags, grease and heat and night air all mixing together. When they finally made it to the front, the voice on the speaker couldn't understand his father. It took three tries. Two hamburgers and a chicken, he said. What they got from the acne'd teenager with sweat on his apron was actually a hamburger and two chickens. There was disappointment but no complaint. They just gave David what he wanted and decided to eat in the car. It was his night, after all.
Everything after was a mistake. An accident. A series of mix-ups and oversights that could have happened to anyone. The undercooked food, the hospital thinking it was a routine stomach bug, the doctor yawning and no one quite sure exactly what his father was talking about through the accent and the tears. The whole haze of diagnoses and pacing and bad news delivered as if it were an errand. Three lawyers came to the funeral. Separately. His father kept shaking his head, refusing even to look at them, but one managed to slip a card into Dawn's hand, wrapped inside a handkerchief that looked like the Colorado state flag. They still have both, tucked in a drawer with court filings, receipts, and a settlement agreement they signed at their own kitchen table, after midnight, coffee mugs empty and too tired to argue about anything else. The card says, "We hold people responsible. It's the American way."
_____________________________________________
Brett Biebel's fiction has appeared in several literary journals, including Bartleby Snopes, The Writing Disorder, Line Zero, The White Whale Review, and Great River Review. Forthcoming fiction will appear in Dewpoint and a forthcoming essay in an anthology will be published by 2LeafPress, scheduled for release in April 2016. He is the winner of the Robert C. Wright Award for fiction and has presented his work as part of Minnesota State University's Good Thunder Reading Series.