Posted on Jan 7th, 2013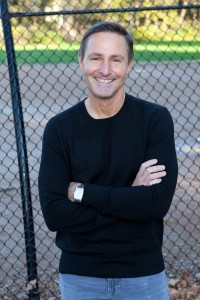 By Emily Roth
While writing his second novel, Cheeseland, Randy Richardson used fiction as a vehicle to mold ghosts from his own past, transform them into art and examine how a single event can reverberate over time. Cheeseland tells the story of two boys who, after a mutual friend's suicide, skip their high school graduation, take a road trip to Wisconsin and attempt to rebuild their devastated friendship. Richardson sat down with HYPERTEXT to discuss the journey of writing and publishing this novel — as well as how art can become activism.
Cheeseland is available for purchase in e-book form, and paperbacks are available for purchase through Eckhartz Press.  And check this out:  one dollar from every soft-cover book sale will go to the non-profit suicide prevention initiative Elyssa's Mission.
HT: How did you find Echartz Press?
Randy Richardson: I'm not so sure that it wasn't a case of Eckhartz finding me more than me finding them. Eckhartz is a small independent publisher that Rick Kaempfer and David Stern launched in Chicago about a year ago. I'd known Rick beforehand. We'd both contributed to the Cubbie Blues anthology and we shared many common friends, interests and experiences, not the least of which was that we were both long-suffering, die-hard Cubs fans. Rick is also a member of the Chicago Writers Association, a group to which I serve as president. He attended one of our events and tapped me on the shoulder. He had heard through the grapevine that I was shopping a manuscript, and asked me how that was going. Well, I told him it wasn't going all that well, and he then asked me if he could take a look at it. I of course said yes, and a couple months later he asked me if he could publish it. From the day Rick asked to see my manuscript until the day Cheeseland was released was about six months.  It all happened very fast, which is not the norm in the publishing world. (more…)