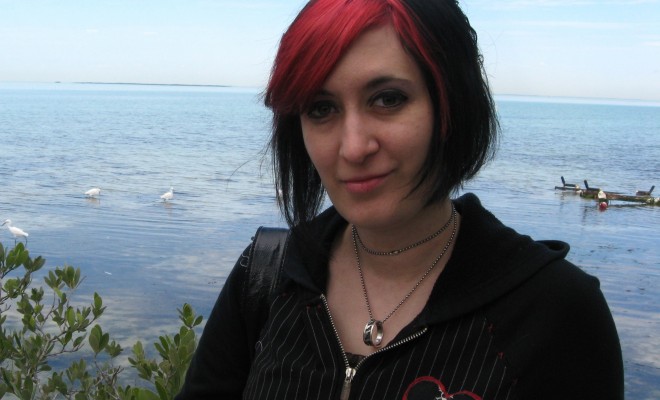 HYPERTEXT Interviews Laurie Lawlor & Stephanie Kuehnert
|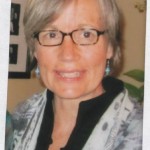 By Diamond Dees
While censors and book-banners continue to suffer from arrested development, young adult fiction keeps evolving.  After all, young adult fiction tackles the same themes as so-called 'adult' fiction — questions of sexuality, depression, love, peer pressure, illness, divorce, violence, drug/alcohol abuse, bullying — while keeping a young audience in mind.  A number of beloved books, including Are You There God?  It's Me, Margaret by Judy Blume, The Perks of Being A Wallflower by Stephan Chbosky, Catcher in the Rye by J.D. Salinger, The Chocolate War by Robert Cormier, In the Night Kitchen by Maurice Sendak, Bridge to Terabithia by Katherine Paterson and A Light in the Attic by Shel Silverstein are just a few of the most frequently banned young adult books.
So, is there such a thing as a young adult book that is too dark or too mature? HYPERTEXT talks to writers Laurie Lawlor and Stephanie Kuehnert about the intricacies of writing young adult fiction.
DD: Is censorship still hard to deal with when writing young adult fiction?  Judy Blume broke some barriers.  Does censorship still exist?
Laurie Lawlor: The question of "banned books" continues to plague YA literature that might be used in junior high and high school classrooms and school libraries.  This is because of parental concerns about violence, sex, and language, race, sexual preference and religious issues.  Parents who are upset about subject matter for specific books in public libraries can raise a formal challenge to request the book's appearance on the shelves be restricted or banned altogether.  Often times, public librarians have told me that the adults who make these noisy protests haven't even read the books.  It's rare that they succeed in "getting rid of" a book they do not approve of.
However, the school scene is a place where subtle and not-so-subtle pressure to censor YA literature can happen because of elected school board member involvement and pressure among beleaguered teachers to conform to department standards or lose their jobs.  In other words, there's no one censorship barrier but rather a series of obvious and not-so-obvious hurdles.  I know YA writers who were invited to speak at high schools until someone found out that their books were "objectionable" and the invitation was withdrawn.
Published YA author Judy Blume is one of my personal heroes.  She is indeed the pioneer in this field of bucking insidious censorship bandwagon.  She has made an admirable and whole-hearted attempt during her entire long career to speak out on this issue to try and make publishers and readers more aware of the pressures that can keep truthful literature from YA readers.
The whole censorship issue has become more complicated today.  This is partially because of the proliferation of YA books for a huge range of readers—from age 12 to early 20s—also makes the censorship issue a thorny topic.  What is "appropriate" for a 20-year-old (the so-called "new adult") and a 12-year-old are two very different things.  The wide range of YA readers continues to challenge this genre and the traditional publishers who sell it.  Ironically, "banning" a book sometimes makes it more intriguing and fascinating among young adult readers who (rightly so) wonder what all the fuss is about and try to read it.
For the YA writer, the challenge is to remain true to the idea and the inspiration that often started the idea for a novel.  It's important not to self-censor and worry about how a particular novel may be received.  The focus should remain on fully discovering that character and his/her essential coming-of-age experience.
Stephanie Kuehnert: It definitely still exists today. Books like Speak by Laurie Halse Anderson or Just Listen by Sarah Dessen, which deal with rape, and Ellen Hopkins' books which deal with drug addiction and mental health–very important, very real issues that teenagers are living and coping with–those books are still getting challenged in schools and libraries. Then there are articles like the infamous one by Meghan Cox Gurdon in the Wall Street Journal a couple of years ago that assert how YA is way too dark for teenagers. Fortunately authors, readers, teachers and librarians are here to stand up for YA and the importance of "darkness" (which in my opinion is actually just "reality") in YA Fiction like Sherman Alexie did in response to Gurdon's article.
DD: What made you want to write YA?
LL: After writing many books for younger readers, my interest in YA began because I was intrigued by older characters.  I was following their stories that focused on young adult issues: leaving home, finding their way in the world, identifying their own dreams and identities and recognizing the importance of the basic question we all face: "Dare I disturb the universe?"
SK:I wanted to write YA because as a teenager in the early 90s, I couldn't find stories that reflected the realities I was dealing with–struggles with self injury, depression, eating disorders, addictions, abuse, and sexuality. Really the only person who was out there writing books that touched my life was Francesca Lia Block. I wrote the stories that I wanted to read. I didn't actually know they would be categorized YA when I was writing them because I didn't realize that YA was evolving and becoming edgier. I was writing them for teenagers, but figured those teenagers would find them in the adult section like I did the books I wanted!
DD: Any advice to aspiring YA writers?
LL: Read the best of YA—and there's a great deal of terrific, path-breaking books.  Don't give up.  Revise, revise.  And tell the truth.
SK: Write YA because it is your passion, not because you heard it is a hot or easy market to write for. It's not. Teens have a better bullshit detector than anyone, so write your story from the heart. They will be able to tell if you aren't.
DD: What are the usual themes in YA besides love? I noticed lately that there are many love stories in the YA section.
LL: Figuring out identity is huge.  I think friendship is also a key YA theme—what it means to be a real friend. On the flip side: what does it mean to find a "tribe" or a community—and what is required when the YA character has to let go of those expectations and reject rules of the "tribe."  I think YA author Richard Peck said it best when he said that YA literature offers the young adult reader a course of action that their peer leaders never told them they had.  Maybe that's why we notice so often that really good YA novels are also truly subversive.  They step outside the bounds of what society in general has deemed "acceptable."
SK: YA stories are coming of age stories. They can be about love/first love, about identity, about finding your place in the world or within your community/society, about changing. They deal with the things we struggle with as teenagers (and adults too)–self-esteem, body image, cruelty in the world around us.
DD: What themes or topics do you typically write about for YA?
LL: I would say love and identity are important. The historical novel I'm working on right now examines the role of women in a very rigid, male dominated culture.  I'm also fascinated by the influence of magic.
SK: I typically write about identity, people figuring out who they are. That's what I love best about fiction in general–coming of age stories. Topic-wise, I've dealt with addiction, rape/abuse, grief, depression, sex and pregnancy–all the things that me and my friends were dealing with as teens and seeking answers for.
DD: Who are your influences in YA Fiction?
LL: I have my own personal favorites: Sherman Alexie, Chris Crutcher, M. T. Anderson, Lois Lowry, Walter Dean Myers, John Green, Terry Pratchett, Sandra Cisneros and Joyce Carol Oates.  These are all people who write with keen observation and they're fearless in tackling tough subjects.
SK: Francesca Lia Block is the writer who made me want to write period, but especially for teenagers. Laurie Halse Anderson is huge for me in terms of writing honest, emotional, real YA. Contemporary writers like Nova Ren Suma, Sara Zarr, John Green and Laura Wiess keep me constantly raising the bar for myself.
DD: What is the big difference (or little difference) between YA and Adult Fiction?
LL: There is no difference.  Well written YA literature should be every bit as well-crafted as adult fiction.  It's amazing now how many older adult readers drift toward YA literature.  For some it's a kind of secret pleasure.
SK: In terms of language, I don't believe there is any–I don't swear less or use smaller words. Same with sex. There is actually less sex in the adult book I have on submission right now, but that's because I write what's true to the story and the characters. I think the main difference is pacing. Teens will get bored and put down a book that drags and goes on and on unnecessarily about a piece of clothing or a setting. You've got to keep your writing vivid, punchy, and fast-paced, It's taught me a lot actually. I think teens are a tougher audience than adults–smarter and more passionate in a lot of ways!
DD: Do you find yourself censoring yourself when you write for YA? Why or Why Not?
LL: If I concentrate on my main character fully, I find I can avoid this obstacle.  After working as a published writer for more than 30 years, I have found that this is key.
SK: Nope. I've hated censorship since I was a teenager, so I never censor myself, especially not my art. I don't write for shock value, if people swear, have sex or do drugs, it's because that is true to their characters. I think as long as you remain true to your story and your characters there is no need for censorship.
DD: What are your favorite YA books/series?
LL: This is always hard to pinpoint!  My favorites are always changing as I am constantly reading new work. I tend to gravitate not toward series but stand-alones.  Recently I have discovered a really remarkable historical novel set during World War Two by Ruth Sepetys called Between Shades of Grey.  I admire Scorpio Races by Maggie Stiefvater and the timeless YA classic by J. D. Salinger Catcher in the Rye.
SK: Melissa Marr's Wicked Lovely series, Francesca Lia Block's Weetzie Bat series, Speak by Laurie Halse Anderson, Don't Breathe a Word by Holly Cupala, Harmonic Feedback by Tara Kelly, Cracked Up to Be by Courtney Summers, Story of a Girl by Sara Zarr, Looking for Alaska by John Green, Girl by Blake Nelson, Such a Pretty Girl by Laura Wiess, Imaginary Girls by Nova Ren Suma…. I could go on and on.